What is Restorative Dental Care?
Restorative dental care at Canada Place Dental in Downtown Edmonton includes a variety of procedures that aim to keep your teeth and gums healthy and properly functioning such as fillings, bridges, root canals and gum therapy.
Fillings
Dental fillings are restorations that dentists use to repair a cavity or tooth damage. They can be made from composite resin (white) or amalgam (silver). Dental filling materials are durable, and can last for many years if cared for properly. 
Bridges
Dental bridges are tooth replacements that are bonded to existing teeth or dental implants to replace a section of missing teeth. Because they are custom-made, they are natural-looking and can help restore the contour of your smile.
Gum Therapy
Gum (Periodontal) Disease is an infection of the gums and other tissues of the mouth. If caught in the early stages, your dentist will recommend preventive therapy. Otherwise, treatment will depend on the type and severity of the disease.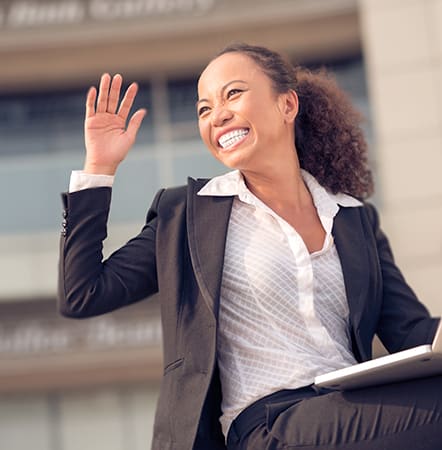 TMJ Disorder Treatment
The temporomandibular joint (or TMJ) connects your jaw to the temporal bones of your skull. TMJ disorder can cause a host of issues with your jaw and the muscles in your face, including pain and headaches. Your dentist can test for, diagnose and provide a treatment plan for this common disorder.
Root Canals
A root canal is a procedure where your dentist removes diseased blood vessels, nerves and tissues from the interior of a tooth. Without a root canal, damaged teeth will die and need to be pulled.  
Dentures
Dentures are artificial teeth used to replace one missing tooth or several in a row, or a whole jaw of missing teeth. They allow patients with missing teeth to maintain their face structure, and talk and eat properly.
Full Dentures

Commonly referred to as false teeth, your dentist will use full dentures if you have a whole jaw of missing teeth. They are held in place by suction and can be removed for cleaning and sleeping. 

Partial Dentures

Your dentist will use partial dentures if you have more than a few missing teeth or your surrounding teeth are not strong enough to hold a bridge.

They are made up of one or more artificial teeth held in place by clasps that fit onto your natural teeth, and can be removed for cleaning and sleeping. 

Implant-Supported Dentures

If there is not enough gum tissue to hold and support full dentures, your dentist may recommend dentures supported by dental implants to help stabilize your dentures for a comfortable and secure fit.